5 days left to SPM!!! So fast!! These days kept studying Sejarah!
My aim is 5 As..! Minimum is 3 As.. Maximum ah.. er..more than 5 lor.. if 5 As I already very happy.. if 6..! oooo... 7... =D 8... 9..!!! *_________* No. =___=||||
Wrote something wrongly in this calendar-timetable.. Akaun exam is not on 28 Nov but it's on 1st Dec.. Stupid Nazar tell us the wrong info.. ugh..
Few days left to my exam.. but these days ♥ nail art...!
Fake nails!
Bought Sasa KLCC..! Thanks to my sis friend/my drama senior,
Reiko
(swt so weird that she's my drama senior! D=)
I thought there's 5 sets, then found out got 4 sets only, then count again got 8 sets! Sold two sets to Yvonne already~ Left 6+2 sets of those white colour 1 (different packet 1).
Bought this to decorate my phone few years ago.. now I can use on nail!
*Ding!* My "masterpiece"~~~
Only do each design on each fake nails =___+|||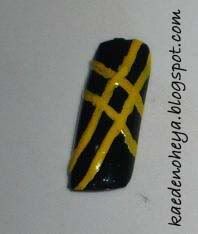 This is really weird because the surface not even.. D=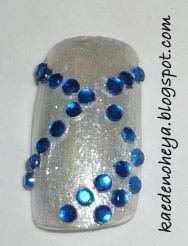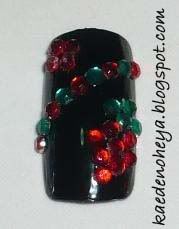 Guess what's this design??
Strawberry!! Hahah! The colour feels like christmas~ Heh!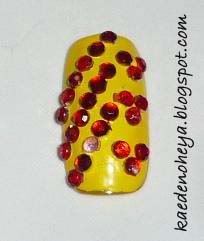 This is inspired bu hide's Fernandes MG-145s guitar's colour~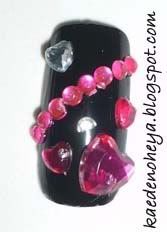 Yvonne gave me those heart shape blings exchange with some of my round shape blings~
Green!!
So swt.. SPM is coming soon and I still do these stuffs..!
But at least I DID study! Still studying of course!

My Sejarah and Akaun always failed.. so now kept studying Sejarah! Akaun exam is on December so it's still early COMPARE TO SEJARAH LA of course!!
The Japan Charity Fiesta & Bazaar is on this Sunday!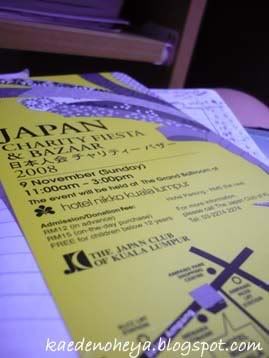 The ticket!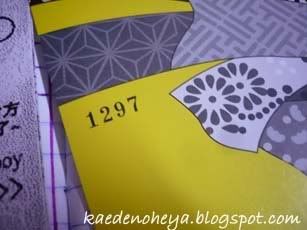 Chosen this ticket number because..
97 = 1997 = hide is still alive...!! D=
Later my sis said 12 = Dec 1997 = X Japan Last Live =(
But they're back anyway! Except.. hide...? D=
BYEBYE TIME TO STUDY!!
Tomorrow is our high school graduation!! So sad 'cause we wear school uniform.. other schools wear formal shirts 1..!! D=
After tommorow, there will be 2 blog entries for me to post..
1 is the Last Drama Lesson and the other 1 is High School Graduation lor..
then after this Sunday got another entry.. the NEXT Sunday got another entry again... then the next Saturday also have another entry... Haih...!
-THE END-
-------------------------------------